Come on over:
Calaveras County Fairgrounds
2465 Gun Club Road
Angels Camp, CA, 95222
Find us on the map
Calaveras Celtic Faire & Concert INFO:

The event will not cancel do to weather.
They are No Refunds on Tickets.
Event takes place inside and outside.
Mask up if you need to.
COVID-19 We are Not a mega event. public health REcommendations will be posted.
DATES:
MARCH 11, 12 & 13th 2022
Schedule Link
HOURS:
Fri 930 am - 2:30 pm
Sat 11:00 am - 9:00 pm
Sun 10:00 am - 6:00pm
Gate prices:
MARCH 11, 12 & 13th 2022
Fri General Admission $15
Fri (6yrs-17yrs) Admission $10
Sat General Admission $40
Sat (6yrs-12yrs) Admission $15
Sun General Admission $35
Sun (6yrs-12yrs) Admission $15
MerchAndiSe:
MARCH 11, 12 & 13th 2022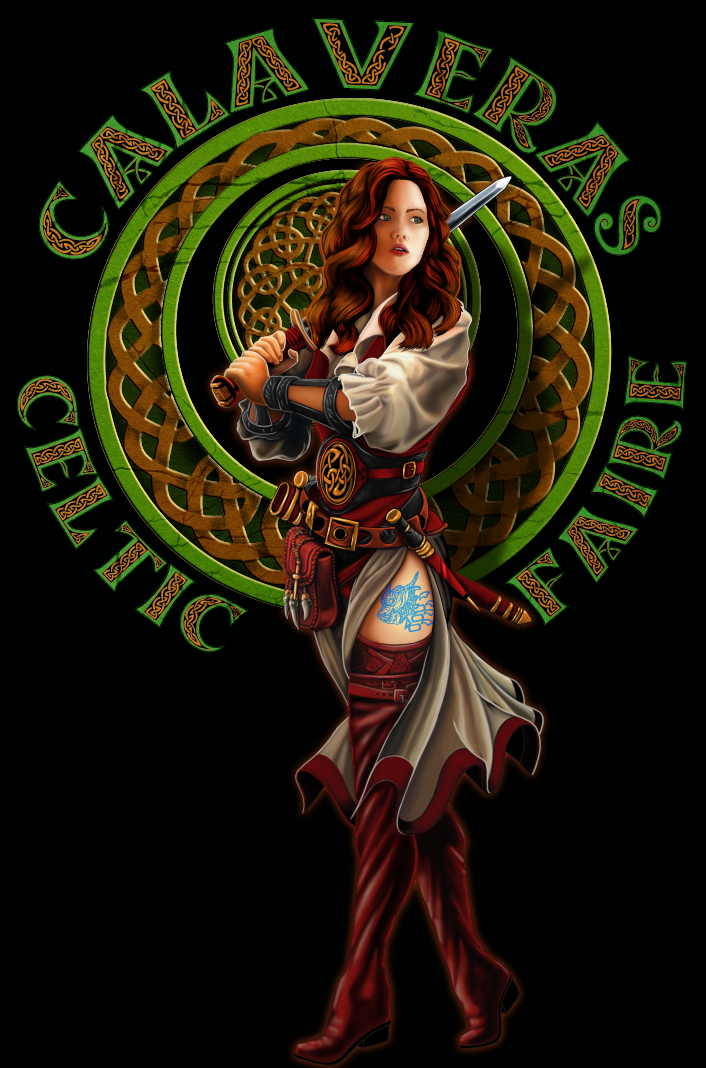 NEW 2022 Designs Available in Ladies v-neck,
kids, men's and both zip and pull-over hoodies

Sold at the event only!


BY: White Hot Tees.com
News
A CELTIC HERITAGE CELEBRATION
The 36th Annual Calaveras Celtic Faire returns with the Largest and Biggest Celtic Event on the West Coast! Celebrating the cultures of Brittany (Breizh), Cornwall (Kernow), Wales (Cymru), Scotland (Alba), Ireland (Éire), Isle of Man (Mannin, or Ellan Vannin) Galicia (Galiza), and Asturias, (Asturies)
We are welcoming back the Imperial Knights Tournament of Champions!
Imperial Knights Production Company produces an exciting medieval tournament with spectacular stunts on horseback, jousting and top-of-the-line, hand-to-hand combat with a variety of medieval weapons, cheer on your favorite knight!
We pride ourselves on our sword fighting and heavy armor jousting capabilities. With practice and hard work, we get better every day. Don't miss any of the excitement when the Imperial Knights take the field!

Friday is an educational day for families and students. No alcohol is served, because it is a day for cultural and historical learning. See schedule for educational entertaiment and exploring.
Just days
until Celtic Heritage's
36th Anniversary Celebration!
SERVICE DOGS ONLY, NO PETS ALLOWED

No Outside Food or Drinks
No Ice Chest
No Guns or Weapons
Historical swords & daggers Must be Peace Tied
Entertainment or Times subject to change
Open rain or shine